Earlier this week, Reese Witherspoon celebrated her 45th birthday, and this Friday she celebrates her 10-year wedding anniversary to husband, Jim Toth. 

Taking another close look at the star's engagement ring, experts at diamond retailer, Steven Stone, reveal what makes it so incredible, over a decade later. The ring is extremely rare, featuring a unique Ashoka diamond, a cut patented by William Goldberg.
This diamond is a new variation of the emerald cut, which is known for its step-cut design.
It has 62 facets in comparison to a classic Emerald diamond which has just 46.
Estimated to be worth around $200,000 at the time of the engagement, a ring as unique as this one would now be worth over $500,000.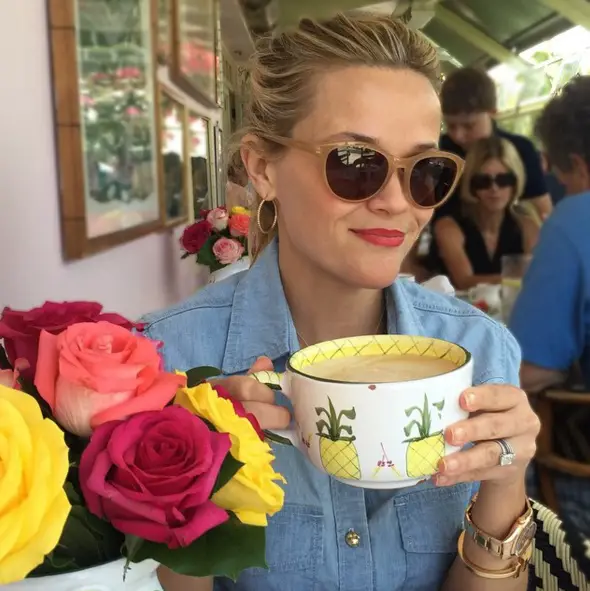 Diamond jewellery expert, Max Stone, said: "Reece Witherspoon's engagement ring features a precious Ashoka diamond on a cut down shoulder setting design. The defining characteristic of this cut is its facets, which 'criss-cross' each other. The shine on the diamond is particularly brilliant and more distinctive than any other rare diamond. This particular ring is around 4ct in total, with an estimated value of $500,000 (£365,000) on today's market.
"Whilst emerald cuts are timeless, this cut, along with the Crisscut diamond, are beautiful alternatives, growing in popularity as more people become aware of their unique properties."
Also looking at the star's wedding band, which perfectly matches her engagement ring, it appears to be a three-row full eternity ring on a cut-down setting. The ring has three rows, each with 30 points of diamonds.
From looking at images of the show-stopping piece, Max Stone estimates this to value at around $15,000 (£10,772),making Reece Witherspoon's wedding jewellery now worth around $515,000 in total. ​​​​​​​