Boris Johnson is due to announce Phase 2 of the Coronavirus defence plan this afternoon.
The Prime Minister is set to accept that the Coronavirus outbreak can no longer be contained in the UK, meaning the start of the next phase in the battle against Covid-19 will commence.
The Prime Minister will chair a Cobra meeting at lunchtime where ministers are expected to agree to move into the "delay" stage of the process.
What does this mean for the UK?
Moving to delay would mean social distancing measures could be brought in, such as restricting public gatherings and issuing more widespread advice to stay at home.
It also raises measures such as home working, school closures, and a scaling back of non-urgent hospital, police and fire services.
The delay phase of the plan also involves much of the same advice to people as the contain phase, including washing hands, quarantining, and testing.
Working from home
As part of Phase 2, it is expected that those who can work from home, should, and that commuters should avoid public transport where they can,
Employees from Google, Twitter, and The Co-Operate have already been sent home from work due to the virus and more work forces are set to follow suit next week.
People will also be asked to self-isolate for seven days after showing mild cold and cough symptoms under the new approach, the UK's chief medical adviser Prof Chris Whitty said.
School Closures
The "delay" phase of the government's plan could see schools shut down, with teachers in some schools said to be getting ready to continue classes remotely as soon as next week.
Schools could close for an extra week or two ahead of Easter – meaning pupils would be away from classrooms for around a month, depending on the usual length of their break.
You can check for school closures in England and Wales using the Gov.uk tool, which redirects you to the council website the school falls under.
In Scotland, you can check using MyGov.Scot, which will again redirect you the local council's website.
In Northern Ireland, closures are listed on the NIDirect website – there aren't any at present.
Parents are entitled to take time off work to look after children – and you won't face disciplinary action or lose your job.
This is known as "dependant leave" which allows mums and dads to take time off work to deal with an unexpected problem or emergency.
Phase 3
If delaying the spread has failed, the government will intensify its focus on finding out more about how the virus spreads and how those who are infected can be treated most effectively.
The UK hopes to delay the peak of a coronavirus outbreak until the summer months, when there is more time for this research and less winter pressures on the NHS.
Phase 4
It what has been described as the worst-case scenario, on phase four, the Government's plan states, "during this phase the pressures on services and wider society may start to become significant and clearly noticeable". At this stage, the virus would be considered widespread.
Police would be reduced to just dealing with very serious crimes, whilst the NHS could be closed to all but critical care and retired NHS staff could be called "back to duty".
This stage aims to ensure the most vulnerable people are protected and health workers are supported with the inevitable surge in demand.
Follow guidance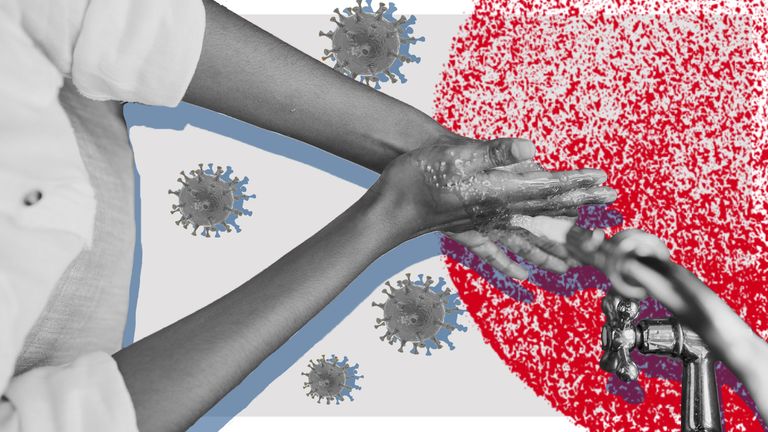 At this stage hand washing and sanitisation is the most important thing you can do to prevent the virus spreading.