Ahead of Christmas, Pringles has made its biggest ever tube of crisps that's as tall as a human being.
To celebrate 11 November, which the Japanese arm of the company has dubbed 'Pringles Day', the firm created a batch of cans that are 161cm long.
According to Pringles, the length was chosen as it matched the height of Fuwa-chan, the celebrity spokesperson for the potato chip giant in Japan.
In a tweet, the company explained the stunt and offered fans the chance to have one modelled on their height, too.
Translated, it read: "11 November is Pringles Day!?
"So I made Fuwa-chan life-sized Pringles. On this occasion, 11 people will be given a life-sized Pringles by lottery.
"Way to participate: Impressions of eating the delicious and renewed Pringles. Tag [life-sized Pringles] + [my height]. Tweet!"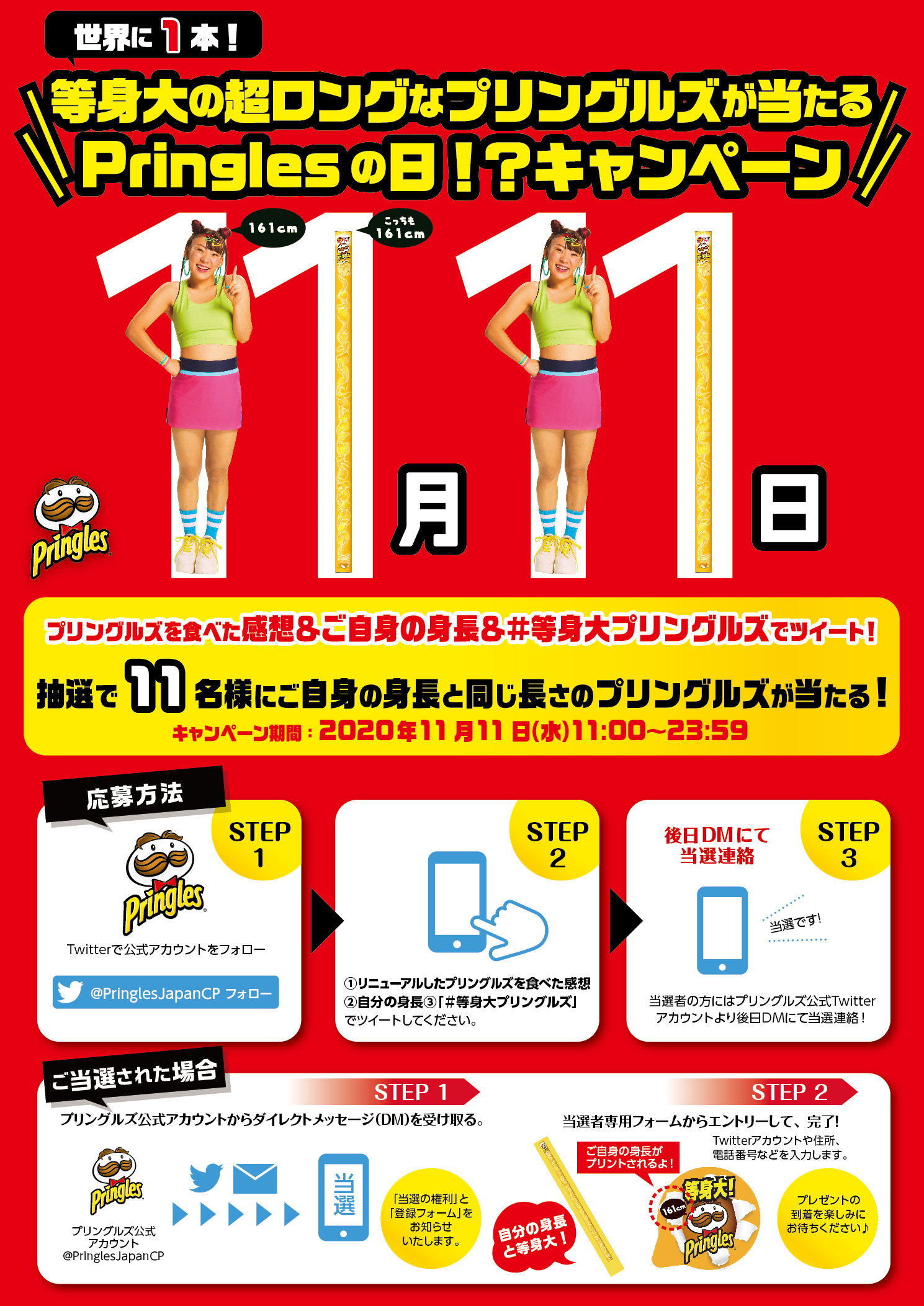 A reporter at Sora News 24 in Japan was sent one of the enormous tubes to test out, and it looks mighty impressive.
Hopefully these monstrosities will be available at some point in the future for crisp lovers in the UK.
But with them only making 11 for fans to get their hands on, fans have been contacting the UK branch of Pringles to ask if it's a possibility.
And whilst there's no guarantee we can score one of these giant tubes of Pringles – one thing we can get hold of in the UK is a Pringles advent calendar.
B&M is selling the crisp themed calendars, which contain 12 pots of Pringles – one for each day of Christmas, including four classic flavours: original, salt and vinegar, sour cream and onion, and BBQ.
They're on sale for £7.99, but you better be quick as they're set to fly off the shelves!