Wetherspoon has launched a massive four-day fire sale of real ale as the pub chain tries to get rid of as much of its stock as possible, before Thursday's new national lockdown rules come into force.
The drastic price cuts will see ale sold at just 99p a pint as it will go off long before Wetherspoon will be able to re-open their chains on December 2.
Posters were put up in chains to promote the offer yesterday ahead pubs closing for at least a month at 10pm on Wednesday.
The signs read: 'Ahead of the four-week lockdown, rather than waste real ale, it has been reduced to 99p per pint.'   
Spokesman Eddie Gershon said that 'any real ales not sold between now and lockdown will have to be thrown away'.
He said it was 'better that customers can enjoy it at a great price' rather than it go to waste. The offer will apply to all Wetherspoons pubs in England. Cider and lager will stay the same price, as these stocks will survive lockdown, but real ale will not last. 
Drinkers have just three days left to enjoy the cut price pints before pubs across the country shut for the second time this year.
A source from the chain insisted that they wouldn't be wavering on the strict safety measures they'd brought in to be able to operate during the pandemic.
She told The Sun: 'Now Boris has shut the pubs and we are left with full cellars and the real ale will not last a month and we faced having to pour it all away. 'The only sensible option was to split the difference and ask our real ale fans to come to our rescue and offer them our beer at 99p a pint. 'We will be doing them a huge favour and they will be doing us a huge one.'
The source added: "It has to be the best bargain in Britain and our customers will hopefully raise their pint glass and thank Boris for a pint that costs less than a quid.
"So we hope our customers have some fun before the doors are shut and the beer pumps turned off – it will be the cheapest beer in Britain."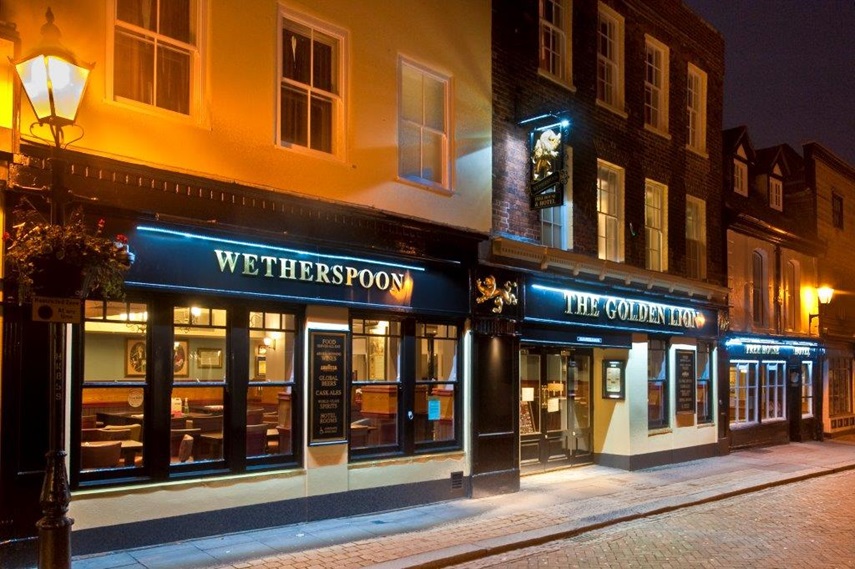 Cider and lager will remain on sale at normal prices as they will survive the lockdown.
For the first time in its history, Wetherspoon made a loss this year, with the pandemic the dominating reason for it, with city centre pubs in London trading the worst.