Netflix has finally confirmed there will be a second season of Bridgerton and fans are going wild.
Confirming the news we'd all been painfully waiting to hear, Netflix wrote: "DEAREST READERS, BREAKING NEWS… Bridgerton *will* return for a second season!"
In response to the tweet, one fan (who seems to be in character) wrote: "The most splendid of news," another added: "Lady Whistledown reporting!!! We want to know when."
Someone else commented: "I want a date now so I can take the day off work to watch it," now that's commitment.
In a follow up post, the streaming service shared a picture of Nicola Coughlan (otherwise known as Penelope Featherington amongst other things) on her phone behind the scenes.
The cast are also thrilled to be returning for a second series (at an unknown date) with Nicola Coughlan sharing a clip which says: "Dearest Viewers, this author is proud to announce #Bridgerton Season Two, expect much scandal indeed."
Phoebe Dynevor, who plays Daphne Bridgerton in the series, took to her Instagram stories and wrote: "We're going for round 2."
The period drama dropped on Netflix on Christmas Day and is estimated to be watched by 63 million households across the four weeks following its release.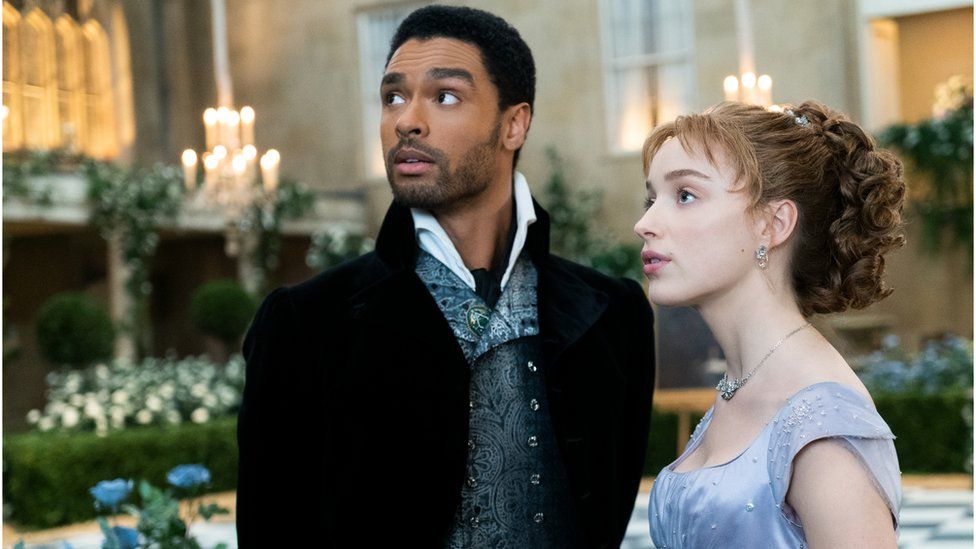 The series is based on a collection of novels by author Julia Quinn.
Speaking to Collider in an exclusive interview, the show's creator Chris Van Dusen said: "I feel like the first season was primarily about Daphne and her love story with Simon.
"But, this being a family of eight children and there being eight books, I would love to be able to focus and really tell stories and love stories for all the Bridgerton siblings. For each character, for sure."
Asked if that means he would like eight seasons, he replied: "I would love that. In success, I would love that."
You can watch, or maybe even re-watch, the first season of Bridgerton on Netflix now.