Did you know that the number of Google searches for DIY beauty treatments has not only doubled, but quadrupled since March and April 2019, with over two million related queries?
Turns out people are actually looking for ways to thread their OWN eyebrows whilst at home- as Google searches have spiked by a staggering 1115% during lockdown. We advise holding off on the DIY threading, as it might not be so pretty if it doesn't go to plan!
So what else are we all thinking about or wanting to replicate at home? Take a look at the most popular DIY beauty treamtents during COVID-19.
"How to cut your own hair"
Well it seems we're all STILL taking the scissors into our own hands and cutting our own hair, with searches for 'How to cut your own hair' increasing by 1379%
But what kind of hair cuts are we currently searching for? It seems men are making the brave decision to let their partners give them a buzzcut – with men's haircuts accounting for 70,070 of the searches, while 60,430 searches focused on grooming beards.
Meanwhile, women are carefully trimming grown-out fringes or experimenting with cutting in layers.
"How to thread your own eyebrows"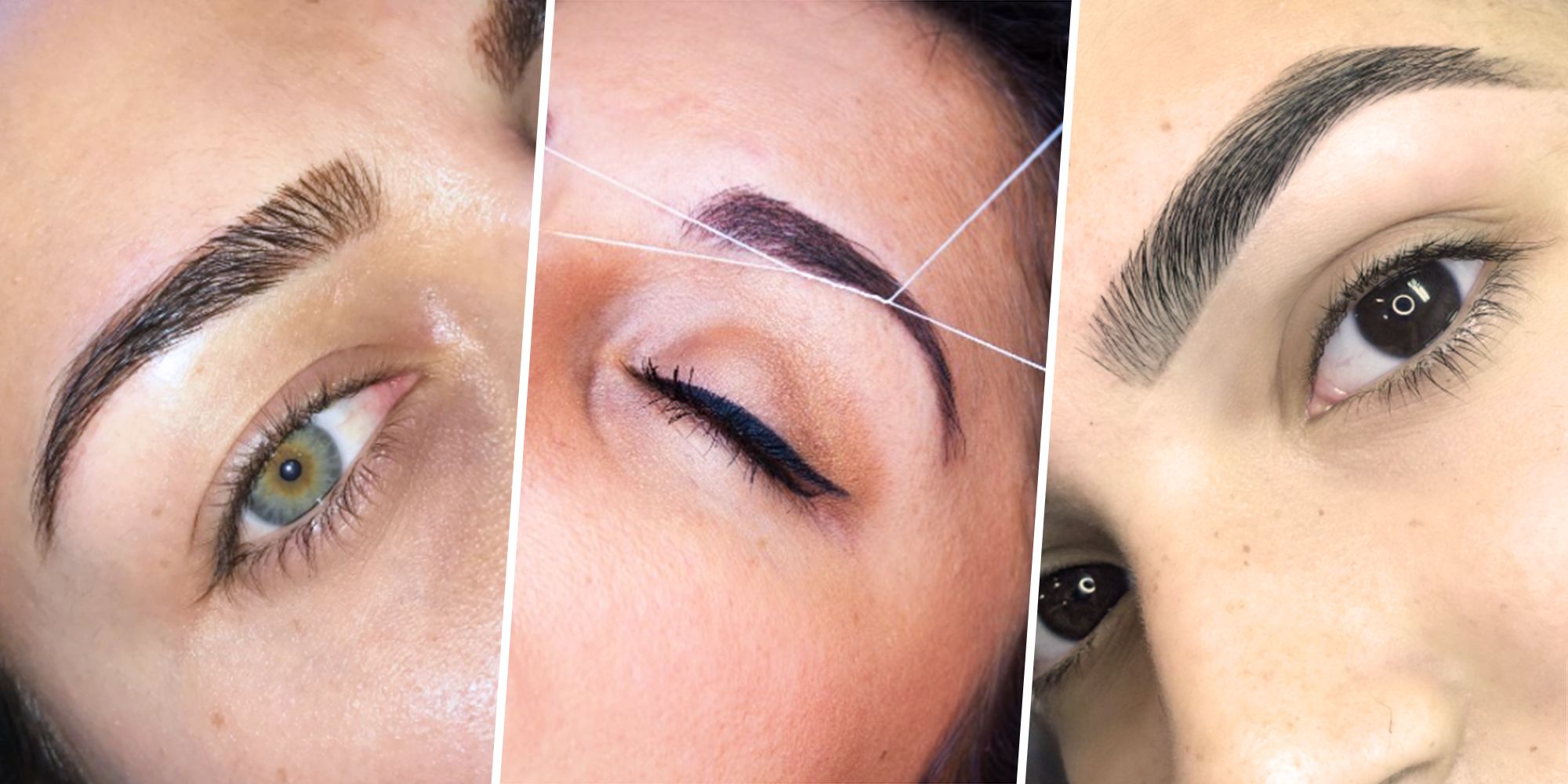 If your brows are looking a little bushy at the moment and you're missing your monthly brow session, you might be wondering if you could do it yourself (and you're not alone), as questions on DIY eyebrow grooming have seen a rise of 429% and terms like "How to thread your own eyebrows" have increased by 1115%.
"How to wax your own eyebrows" is also proving to be very popular too with a 619% increase. It's a dangerous game, ladies!
"How to make a homemade hair mask"
The focus isn't just on face masks, either; DIY hair masks are also receiving a lot of attention during self-isolation, with a 333% increase in searches.
Coconut oil is one of the most popular ingredients for DIY hair masks, adding lustre, shine and softness to hair, whilst also repairing hair breakage and split ends too. You can combine it with other hero ingredients or use it alone as a treatment before you wash your hair, applying to the ends and leaving at least 10 minutes before rinsing off with warm water.
"How to do a lash lift at home"
If you had to miss your professional lash lift treatment top-up you're probably noticing your lashes are losing their curl. Queries on DIY lash lifts are at an all-time high, with over 20,030 searches during self-isolation. Whilst we suggest you avoid taking on the task of a professional lash expert, there are plenty of fabulous products to help keep your lashes lifted and defined while social distancing at home.
"How to make a DIY face mask"
The real question here is, who doesn't love a face mask? It's the perfect way to pamper yourself and leaves skin feeling fresh and healthy – something we all need when our skin is inevitably showing signs of stress.
With more time than ever to spend on self-care, searches for DIY face masks have increased by 233%, suggesting more of us are using our time at home to look after our skin.
Interestingly, "how to make an oatmeal facemask" saw a rise of 22% with aloe vera, charcoal, and honey following closely behind – all great hero ingredients for soothing, hydrating, detoxing and nourishing skin in need.
"How to remove acrylic nails yourself"
If your falsies are hanging on by a thread, you're probably amongst one of the 137,440 people searching for a hassle-free way to remove them. It's already a very popular query, but questions on how to remove acrylic nails are still rapidly growing and have seen an increase of 129%. Alongside this, it seems like we're all keen to learn how to master a manicure ourselves and improve our nail care knowledge, with the term "How to do gel nails at home" rising by 170%, receiving 33,940 unique Google searches.
If you want to give it a go, a good quality lamp, nail file, buffer, and nail scissors should help you get an insta-worthy manicure.