After its lengthy delay, Universal Studios Japan's Super Nintendo World theme park will officially open on 4th February 2021 – and gamers around the world are jumping for joy-sticks.
The news was shared on Twitter earlier this weel, which also provided a great look at some of the park's finer details.
There's a fantastic image of the park itself, which looks like it'll be a charming, colourful wonderland, and we can also see the Mario Kart ride which was first revealed in leaked images earlier this year.
The exciting images also show the grand Bowser's Castle and a never-before-seen stunning aerial view of the colourful land.
Bloomberg's Kurumi Mori has also shared more details about the park after being treated to a first-hand look. Mori confirms that the Mario Kart ride, which is called Koopa's Challenge, is an on-rails experience that uses AR headsets. She says, "it was really cool with themed walls, doors, banners, ceilings, lights and a giant statue of Bowser. Visitors see all this and a trophy room while lining up for the ride."
In the same Twitter thread, Mori explains that all riders are given slim headsets, and that each kart has four seats and a steering wheel. Riders are apparently "given some control" of the kart, and you can collect items and 'throw shells' at other karts.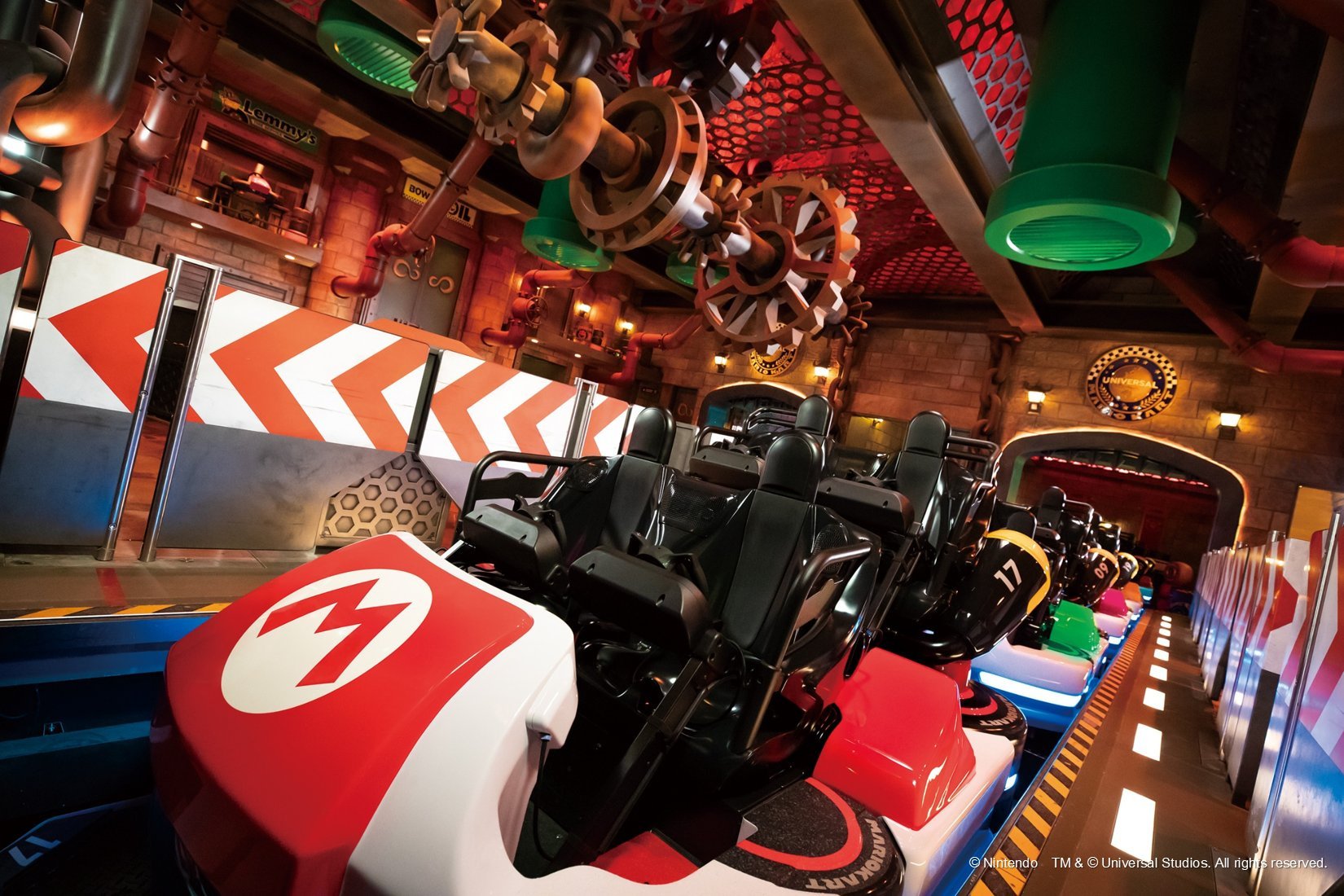 Universal Studios described Bowser's Castle as having a 'mysterious atmosphere with stone walls, spiked fences and heavy iron doors along with a massive stone statue of Bowser at the centre of a grand staircase'.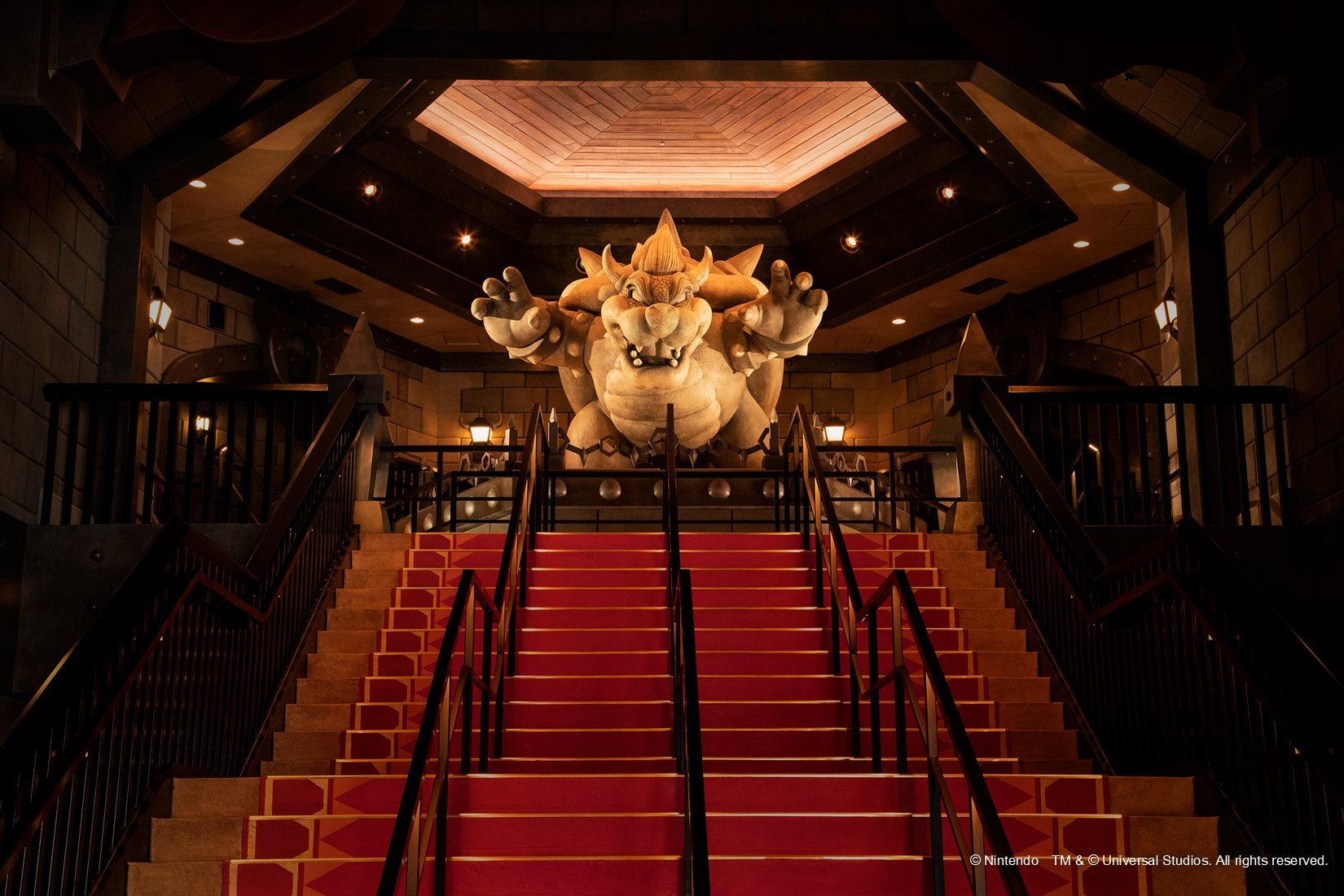 Thomas Geraghty, senior director of innovation and global executive producer for Mario Kart, said: 'At the heart of the castle lies the world's first-ever Mario Kart theme park ride based on the Mario Kart series of games, which have sold over 150million units.
'Universal Creative has partnered with Nintendo to bring a real-life racing adventure to Universal Studios Japan with Mario Kart: Koopa's Challenge. Guests will put on their headset which takes them through the Mario Kart universe to experience never-ending excitement and thrills.'
It was also announced that another ride, Yoshi's Adventure, will see visitors 'climb atop' the green dinosaur and 'follow Captain Toad on a treasure hunting adventure'.
Universal added: 'Guests need to find the three coloured eggs that lead the way to the Golden Egg that Captain Toad was seeking.
Bloomberg tweeted a short video clip to give theme park lovers a taste of what their in for.
Would you travel to Japan to pay Super Nintendo Land a visit? Let us know – leave us a comment!