Hollywood legend, Nicolas Cage is set to play the role of Tiger King's Joe Exotic in a new, upcoming TV series about the famous wildlife park owner.
The eight part series will be focused on the life of Joe Exotic, as a spin-off of the hugely popular Netflix documentary, Tiger King.
Created by Imagine Television Studios and CBS, the show is reported to be focusing on exploring how the normal Joe Schreibvogel became the eccentric Joe Exotic.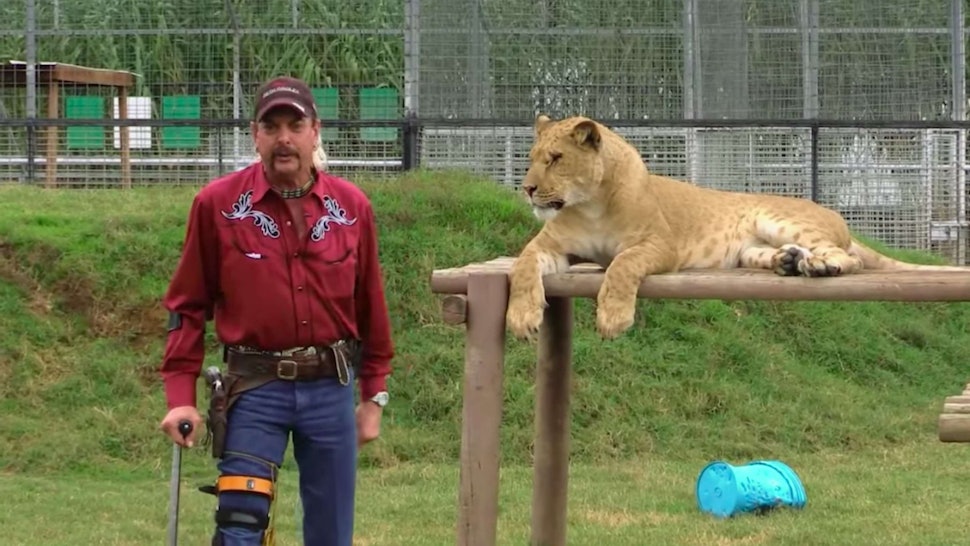 The show is also reported to touch on his many efforts to keep the wildlife park open. It's hoped this will include some discussion of the star's arch nemesis, Carole Baskin.
According to the reports in Variety, the rights to the series were acquired by Dan Lagana, the man who brought us American Vandal, in June 2019 and it will be based on Leif Reigstad's articles in Texas Monthly entitled 'Joe Exotic: A Dark Journey Into The World Of a Man Gone Wild'.
Although this is his first ever role in a TV series, Nicolas Cage has previously won an Academy Award for his role in 1995's Leaving Las Vegas and has been in countless films across his long standing acting career.
Since the release of Tiger King on March 20 this year, Joe Exotic has become one of the world's most talked about men, despite currently being in prison on a 22 year sentence for attempting to hire a hit man to kill Carole Baskin.
And, believe it or not, in the past, Exotic has actually reeled off a list of stars who he'd like to play him if a show was ever made about his life.
However, Cage didn't merit a mention on that list. In fact, he said that he'd prefer Brad Pitt or David Spade.
And if one series about the Tiger King star wasn't enough, turns out there are more in the pipeline. Saturday Night Live star Kate McKinnon is also set to star and produce a series that is based on the Wondery podcast that featured Exotic on it.
Can't wait? Neither can we. Although no date has yet been confirmed as to when the new show will air, it's no doubt Netflix will be quick to reel us in with another binge worthy box set in the coming months.